The OLED era in gaming monitors has only just begun. MSI's existing technology is certainly not just a blip on the horizon, because according to the leak, the manufacturer is preparing a total of six new displays with a QD-OLED panel. These also include the first OLED displays with WQHD and 360Hz resolution as well as UHD and 240Hz.
The information, which the editorial team has classified as real but has not yet been confirmed, was provided by a Twitter user known for such leaks (X) published. The screenshot shows an excerpt of manufacturer MSI's confidential surveillance roadmap, which extends to the first half of 2024.
Accordingly, the MSI MAG 341CQP with UWQHD and 175Hz resolution is scheduled to be launched next November. The other five new products are scheduled for release in January 2024, suggesting a presentation (not necessarily availability) at CES 2024.
QD-OLED technology comes from Samsung and has so far only been used for displays in two formats: a 34-inch one with a resolution of 3440 x 1440 pixels in a 21:9 ratio, as first found in the Dell Alienware AW3423DW (test), and a 49-inch one. inches with a resolution of 5,120 x 1,440 pixels and a 32:9 ratio, as offered by the Samsung Odyssey OLED G9.
WQHD comes at 360Hz and UHD at 240Hz
But next year QD-OLED panels will follow, which also offers a more common resolution in the classic 16:9 format. The MSI MPG 321UPX and MAG 321UPX displays will combine 3840 x 2160 pixels (4K UHD) with 240Hz. The MPG 271QPX and MAG 271QPX models will offer the highest refresh rate of OLED displays yet: both display 2560 x 1440 pixels at up to 360Hz.
In addition to the board type, all models have USB-C with a common power supply. Models in the MPG series should provide up to 90 watts and their counterparts in the MAG series should offer 15 watts of USB power delivery.
Only the 491CQP and 341CQP "ultra-wide" monitors have a curved screen. 16:9 models are all flat.
Models fit OLED roadmaps
Just last month, screen manufacturer Dough (formerly Eve) and screen specialists from TFT Central Unofficial roadmaps for Samsung's upcoming QD-OLED panels and LG's new W-OLED panels have been published.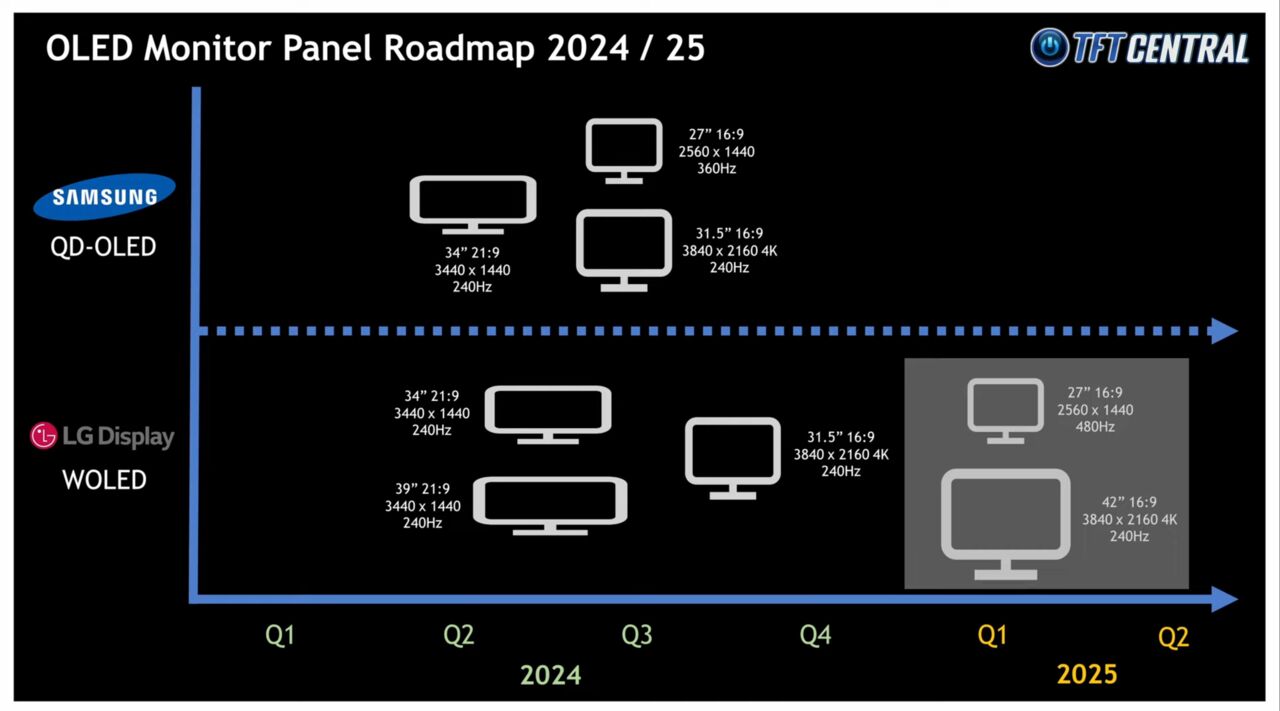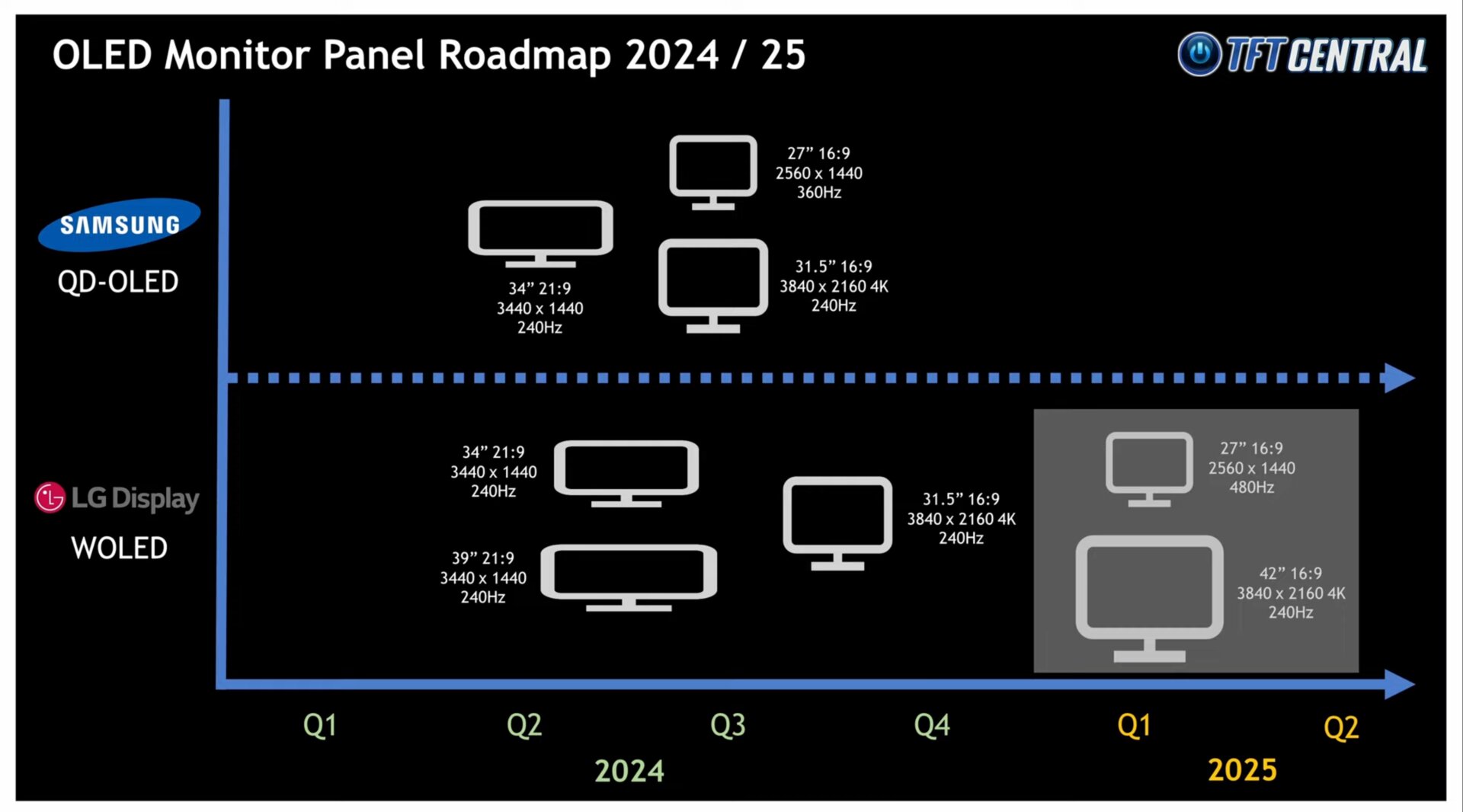 A 27-inch 360Hz WQHD panel and a 32-inch 240Hz UHD panel, which MSI seems to like to use, can also be found there as well.
If the dates on the roadmap are correct, these panels will not be serially produced until the third quarter of 2024. This means that the availability of MSI displays may take a long time.
 "Subtly charming coffee scholar. General zombie junkie. Introvert. Alcohol nerd. Travel lover. Twitter specialist. Freelance student."