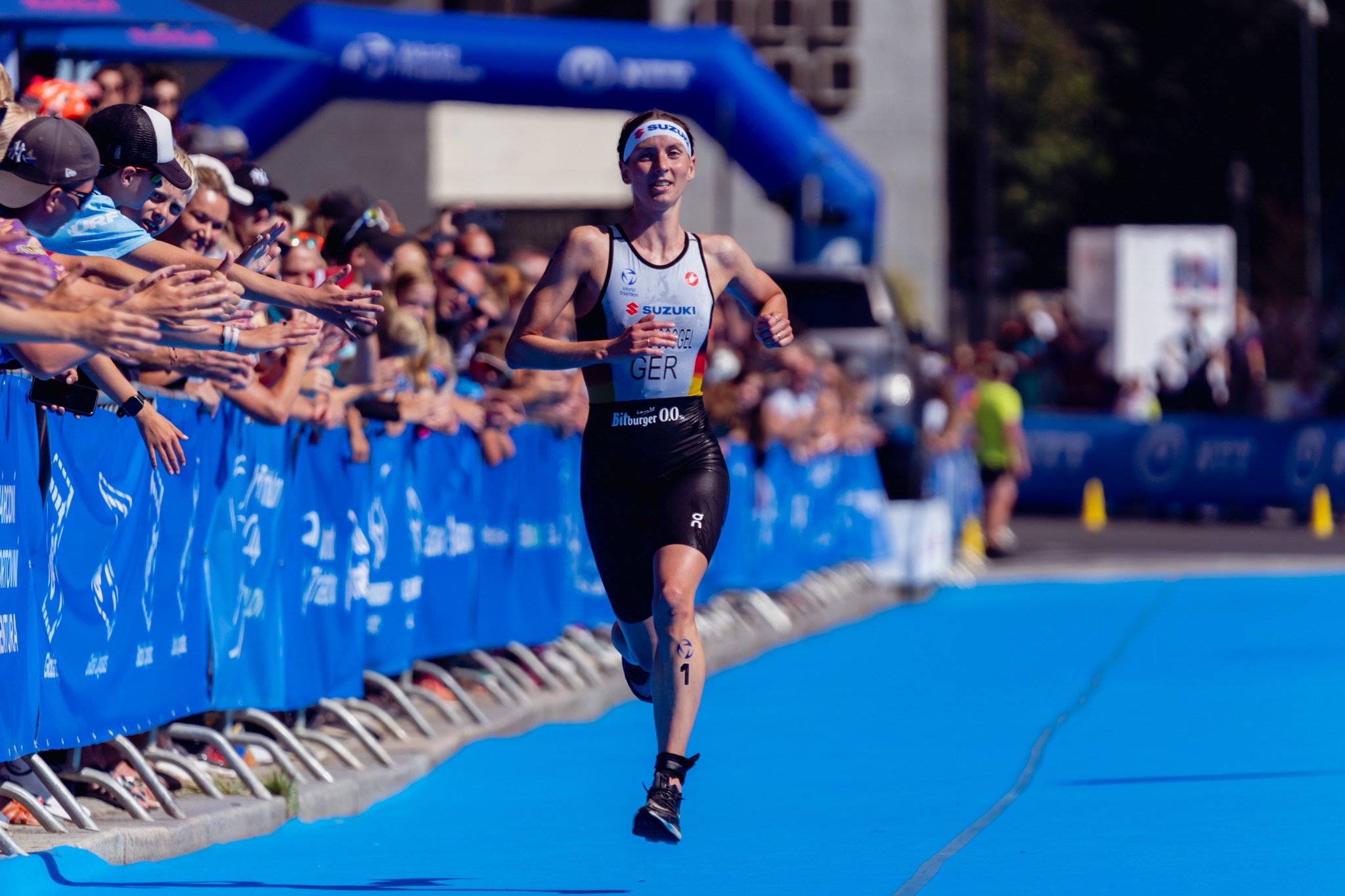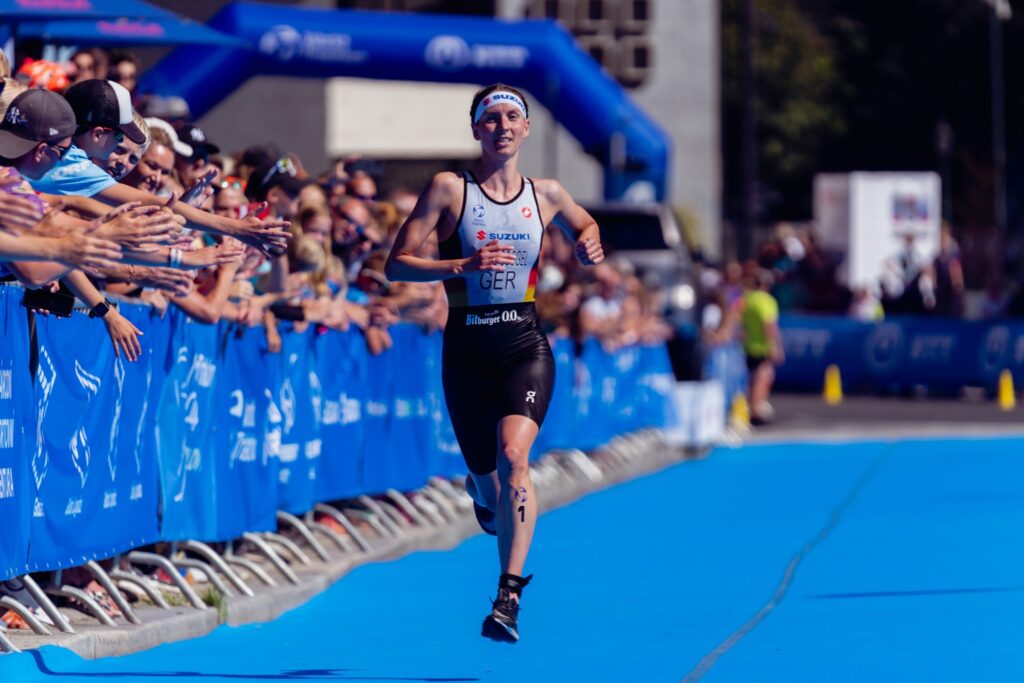 Photo by Marilyn Gomez-Google: German Triathlon Union eV
Karlovy Vary, Czech Republic – It was a triathlon event in a class of its own: The World Cup in Karlovy Vary has once again provided sports fans with a thrill. Marilyn Gomez-Google, who was already in the spotlight with her impressive third-place finish in Valencia last week, put in another fine performance.
The 30-year-old triathlete braved extreme conditions at the Olympic distance – 1.5km swim, 40km bike and 10km run. Only Gwen Jorgensen of the USA and Rachel Klammer of the Netherlands managed to get ahead of Gomez-Google. With a time of 2:04:13 minutes, the athlete celebrated her rise to the podium for the second time in a row, leaving behind her competitor Julie Deron from Switzerland.
Gomez-Google showed tenacity and fighting spirit, especially after she had to accept a 15-second penalty. "It was a brutal run, the hills were very challenging. But I'm really happy with the result and the successful catch of Julie, despite the penalty time," she told World Triathlon.
But it wasn't just Gomez-Google who was convincing: Selena Klamet achieved her best World Cup result with an impressive time of 2:04:59 and finished fifth. More strong performances were given by Annabelle Knoll in 16th and Tanya Neubert in 21st.
Triathlon fans should already be looking forward to the afternoon. The men will start in Carlsbad at 3:00pm and will also tackle the Olympic distance. Names like Lasse Nygaard Priest, Jonas Schomburg, Valentin Wernz and Simon Henseleit are on the starting list.
There's good news for everyone who can't be there: World Triathlon will be broadcasting the race live.
 "Tv expert. Hardcore creator. Extreme music fan. Lifelong twitter geek. Certified travel enthusiast. Baconaholic. Pop culture nerd. Reader. Freelance student."