Many European countries expect Tuesday to be the warmest on record.
In England, temperatures above 40 degrees were recorded for the first time at London Heathrow.
There are traffic restrictions in France: authorities have imposed speed reductions due to air pollution.
Just before 12pm local time, Great Britain recorded a high of 40.2 degrees, the Met Office said. 39.1 degrees was previously measured in south London, breaking the previous record.
Train services have been suspended in parts of Great Britain due to extreme temperatures. Also, some schools have closed and factories have hired their workers early in the morning.
Temperatures above 35 degrees in Switzerland too

open box
Close the box


Very high temperatures are also expected in Switzerland on Tuesday. According to SRF Meteo, temperatures will exceed 35 degrees in some places, and even 38 degrees locally in northwestern Switzerland. Temperatures above 38 degrees are rarely reached in Switzerland and so far only at six official measuring stations.
According to the German Weather Service (DWD), temperatures between 34 and 38 degrees are possible on Tuesday, and even 40 degrees in southwestern and western parts of Germany. The hottest day so far this year was June 19: According to the weather service, the hottest places were Cottbus and Dresden at 39.2 degrees.
Scorching heat in Europe
The reason for the high weather in mid-summer in Central Europe is that it slowly moves eastward and brings warm air of subtropical origin from the southwest.
In Greece, strong winds fanned a small fire in northeast Athens on Tuesday evening. A text message was sent to residents of affected areas to be prepared to evacuate their homes if ordered to do so by firefighters. State television reported that a village had already been evacuated as the flames grew menacingly close.
Impact on traffic
In France, traffic restrictions have been imposed due to the weather. Motorists were restricted in the Grand Est region in the east of the country due to air pollution caused by the sun and heat. The measures, which came into effect from 6 am on Tuesday, have reduced the speed limit by 20 kmph on motorways and dual carriageways.
In the Netherlands, the weather service expects highs above 40 degrees. Also in Italy, Bolzano, Brescia, Florence and Perugia suffer from high temperatures and bitter air. Firefighters are fighting forest fires across the country.
Italian fire brigade in continuous action
Italian authorities have closed part of a highway and severed a rail link after a massive forest fire broke out on the Italian-Slovenian border. The fire broke out on Tuesday near the Adriatic city of Monfalcone, north of Trieste, according to civil defense.
The Italian fire brigade has brought many residents to safety after a large forest fire in Tuscany. The fire brigade announced on Tuesday that a fire broke out in Masarossa, north of Pisa, on Monday evening.
Fires in Spain, Portugal and France
Parts of Spain, Portugal and France were also affected by the fire. A total of 25,000 hectares of forest and dozens of homes, shops and factories have been destroyed so far in the fires that have been raging in Spain for about ten days, according to official estimates.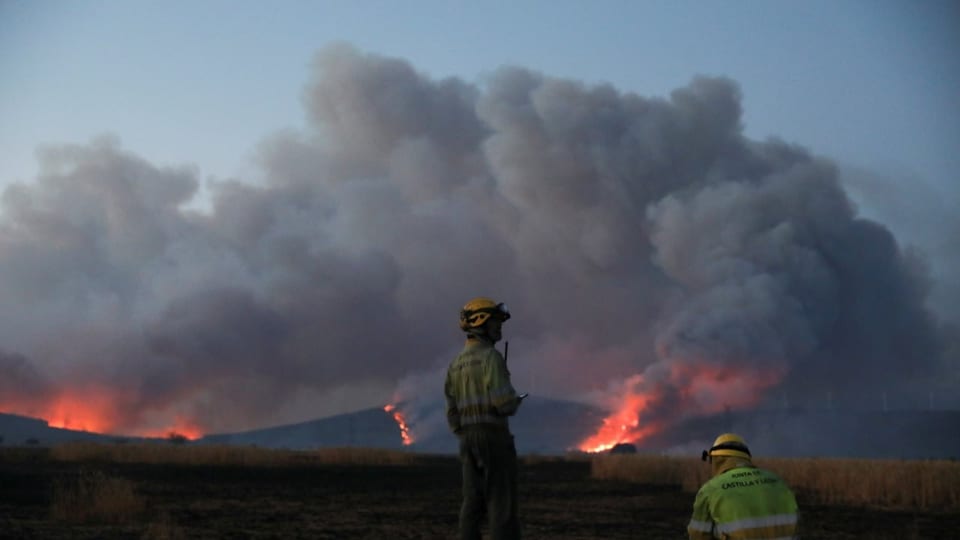 The good news: the heat wave that has gripped Spain since July 9 is now coming to an end, local weather service Aemet has assured.
"Friend of animals everywhere. Web guru. Organizer. Food geek. Amateur tv fanatic. Coffee trailblazer. Alcohol junkie."