Contents
On June 12, the largest air operations exercise in NATO history began under German command.
It is an exercise of superiority, which is scheduled to take place in German airspace from 12 to 23 June under the command of the German Air Force, and is the largest transport exercise since the founding of NATO.
For the "Air Defender" exercise, 25 of the 31 member states of the coalition are offering a total of 250 aircraft. About 10,000 military personnel are taking part in the exercises.
An attack on Germany was simulated. It is important for the German army to make it clear that this is not an offensive exercise: "We are a defensive alliance, and this exercise is also designed to be defensive," stressed the Air Force Inspector General, Lieutenant-General Ingo Gerhartz, in Berlin. Referring to Russia, he added: "This exercise is not directed against anyone."
Aircraft stationed in Germany, Poland and the Czech Republic
There will be many exercise missions under the command of the Luftwaffe. A total of 2,000 flights are scheduled during the exercises, mainly in German airspace, but also in the Netherlands and the Czech Republic.
Gerharts emphasized that NATO airspace will not be left. "We do not make any flights to Kaliningrad." The nature of the exercises is defensive, but NATO will make it clear unequivocally that the alliance area is the "red line" and will be defended by all means.
According to Gerhartz, planning for the "Air Defender" under German leadership began in 2018. At that time, people were under the impression of Russia's illegal annexation of Ukraine's Crimea. It was clear that NATO should focus more on national and alliance defense again.
Where do you practice?
Training flights are scheduled to take place in three strictly defined air zones, which are used on alternating days of the week. The eastern training area over Mecklenburg-Western Pomerania and the Baltic Sea will be the only one designated for low-level flights from 10 am to 2 pm.
The southern chamber extends from Lechfeld in Bavaria to Rhineland-Palatinate and will be used from 1pm to 5pm, before being handed over to the northern chamber over the North Sea from 4pm to 8pm.
Impacts on civil aviation
Lieutenant General Gerhartz said there may also be restrictions on civilian air traffic. Aircraft noise is also expected to increase. However, this can be justified in light of ensuring the coalition's ability to defend itself.
Whether there will be individual flight delays, as announced by the Bundeswehr, is debatable. Because in areas where military pilots fly over the horizon, civilian machines lose nothing for safety reasons.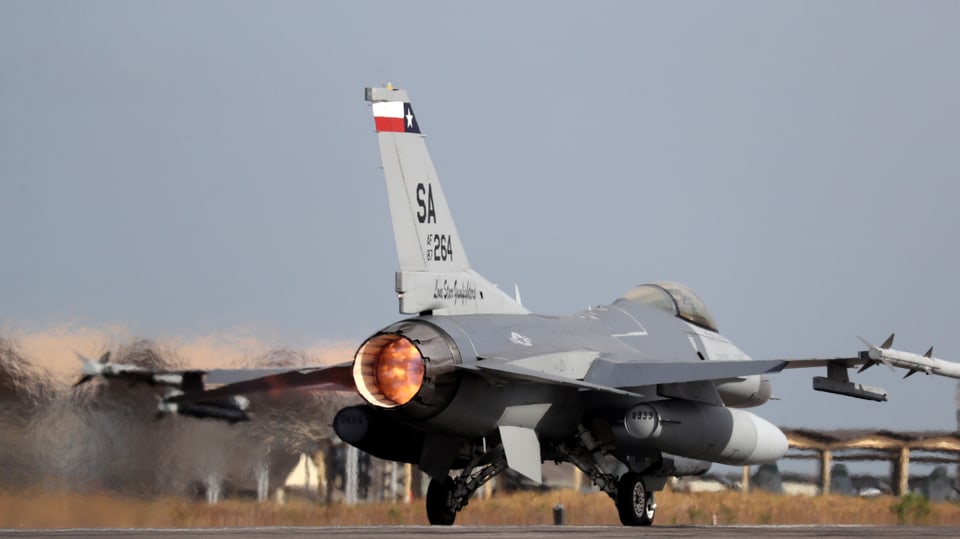 "The 'Air Defender' military exercise will, of course, have a tremendous impact on the trajectory of civil aviation," says Matthias Maas, President of the GdF pilots' union. Due to the staggered training times, passengers on civil flights can hope to take off and land on schedule most likely in the early morning hours and on weekends.
 "Tv specialist. Friendly web geek. Food scholar. Extreme coffee junkie."