Contents
It won the main prize at this year's Solothurn Film Days, and now the powerful debut film from Swiss-Canadian director Sophie Jarvis is coming to cinemas.
Shy Robin (Grace Glowicki) works at a peach packing station. In Montagu, where she lives, it's all about the furry fruit. The fictional small Canadian town lives by growing and selling it.
One day, Robin discovered something disgusting in a peach: a black beetle. You can immediately see great concern on Robin's face.
Isolated farms
Director Sophie Jarvis explains why the young woman's violent reaction to the insect is so casual, but no less powerful. Robin's family lost their farm some time ago to a moth infestation.
We find out through short dialogues, for example when Robin the Ladybug anxiously appears to the man who is a food inspector.
Robin has to take the problem into his own hands. Her boss, Dennis, has put it off and doesn't want the community to know about it.
The laid-back narrative style runs through the entire film – yet what is at stake here is always noticeable.
Because of Robin's discovery, the farmer was eventually isolated. The workers fear for their jobs and blame Robin for it.
A realistic story, staged in a surreal way
Swiss-Canadian director Sophie Jarvis immerses her simple, realistic story in a surreal atmosphere. Sensual shots of peach orchards accompanied by eerie music.
And strange things keep happening. While cooking, Robin finds an eye in an egg or watches a car with thousands of insects buzzing around. "Until the Branches Bend" feels like a fever dream at times. But the cool elements also fit easily into the story.
Montagu everywhere
The story could take place anywhere. The fact that "Until the Branches Bend" was filmed gives the work something timeless. This confirms: this is about something global.
RSI co-production

Open the box
Close the box


Radiotelevisione Svizzera (RSI) co-produced this film.
Starting with something small – a beetle and a peach – Sophie Jarvis dwells on the big thing: the effects of capitalist agriculture. It shows the complexity of the problem.
Profit above all else
A scene at a community meeting at Montague City Hall shows the fronts. A man warns of the financial risks that crop failure could mean. An older worker shouts that no one is interested in pickers anyway, it's all about profit.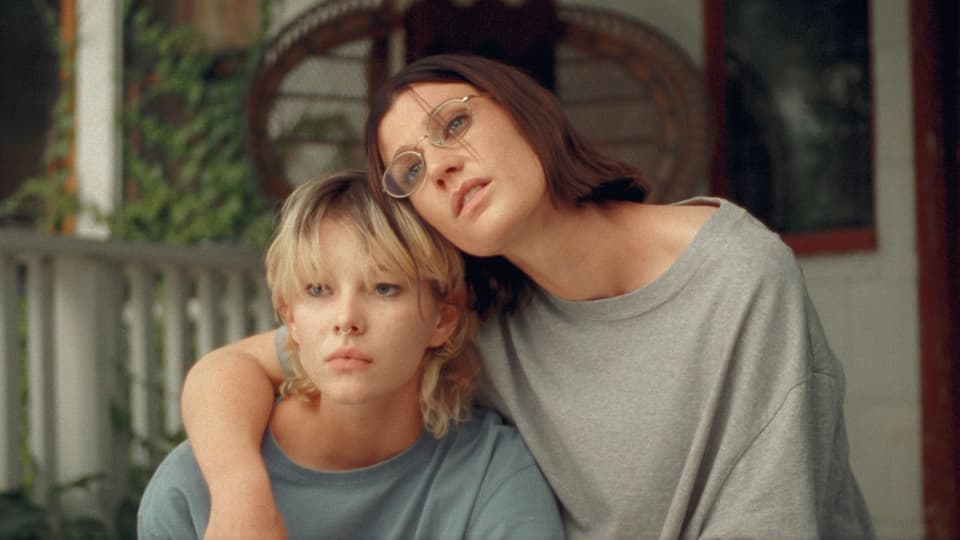 Another woman sees quarantine as an opportunity to rethink harmful agricultural practices. After all, people are not the only organisms living in the area.
With her well-meaning warning, Robin ultimately disaffects the community and is threatened and ostracized. And her boss, Dennis, let her down. He claims she never showed him Ladybug – a lie.
A slight critique of capitalism, a cold heroine
"This is ridiculous!" Robin answers in front of the entire community – and as a spectator you are amazed and delighted. The somewhat strange and initially insecure Robin finds more and more strength.
Because that's what "Until the Branches Bend" is about: it's the story of a woman who doesn't let herself be brought down and becomes the atypical heroine of a quiet critique of capitalism.
Cinema release: September 13, 2023
Highlights of this week's cultural events in our newsletter

Open the box
Close the box


 "Professional music expert. Creator. Student. Twitter aficionado. Unapologetic coffee trailblazer."