resolution

Pascal Fourier unmasks the mask on the square in the upper house – but is the speaker of the Aargau parliament allowed to do so?
Surprise at the start of the meeting of the Grand Council today, Tuesday, at the Umwelt Arena in Spreitenbach: Grand Council President Pascal Fourer announced that the mask is no longer required in the seat from now on. However, the senior vice president's political decision is controversial.
At the start of the summer session of the members of the federal assemblies, mask requirements were relaxed in the Bundeshaus in Bern: no one speaking behind the glass window in the National Chamber or the Council of States had to wear a mask. This infuriated the president of the Grand Council of Aargau, Pascal Fourer, because in open offices and workshops – but also in the environment square, where the cantonal parliament meets – wearing a mask is still mandatory.
Last week, the political first vice president criticized this unequal treatment and called on the Speaker of the National Assembly, Andreas Ibe, in writing to work to remove the mask requirement for all, or adhere to regulations at the Federal Palace. According to a report by ArgoviaToday Forer said at the time:
"If the Grand Council abandons masks on the seat at its meetings at the Umwelt Arena Spreitenbach, it is in violation of the existing Covid decree."
As the news portal further reported, Furer added "perhaps in jest" that if the mask requirement was not made again in the Berne federalism, he would raise it "at the next meeting by presidential decree". But at the same time, the head of the Supreme Council noted that the legal basis for this was given no more than the lifting of the mask requirement in the Federal Parliament.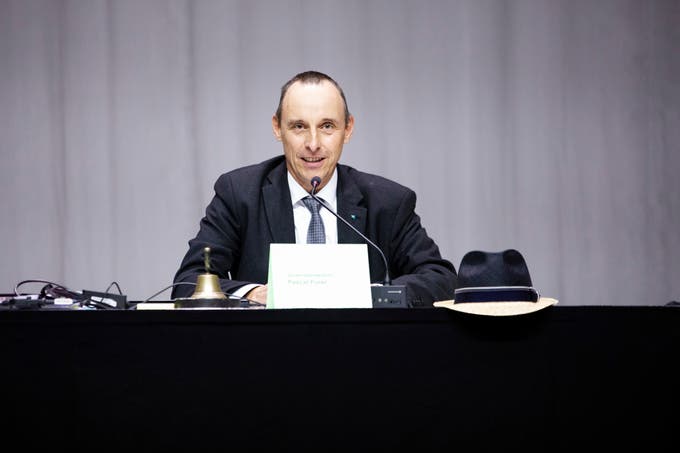 However, Forer made his announcement this Tuesday and said at the opening of the meeting that he was modifying the concept of protection for the Grand Council. If you have enough distance from your seat, you don't have to wear a mask at the Umwelt Arena in Spreitenbach. As a result, many members of the right-wing Parliamentary Assembly – that is, representatives of the SVP and FDP – have already taken off their masks.
However, there were also criticisms of this decision by Forer – the leader of the new parliamentary group of the Free Democratic Party, Sylvain Hilficker, said that he was very surprised:
"It is an absolutely wrong way to break the law and lift the mask requirement here in the council chamber."
In fact, it says on the Federal Office of Public Health's website under the item mask requirement in indoor areas: "The mask requirement applies anywhere there is more than one person in a room." This is certainly the case at large board meetings at the Umwelt Arena, as well as 140 board members, government advisors, administrative staff, media representatives, and technical staff as well.
The Federal Office of Public Health clearly states: "Even if you can stay away from your co-workers who are in the same room (eg in open offices), you should wear a mask."
In the current protection concept of the Spreitenbach environment plaza, it is necessary to wear a mask in front of and inside the building. However, there is also something to read: "The unique construction technology and optimal ventilation system can reduce the transmission of viruses by aerosols into the interior of the ecological arena."
 "Tv expert. Hardcore creator. Extreme music fan. Lifelong twitter geek. Certified travel enthusiast. Baconaholic. Pop culture nerd. Reader. Freelance student."