Sports commentators Marco Hagman and Tom Bartels guest star in the new episode, "Kicker Meets DAZN." The two talk about their tough job and have quite a few anecdotes to share.
Guest on Kicker Meets DAZN: Marco Hagemann and Tom Bartels.
soccer schedule
Kicker meets DAZN breaks new ground! For once, the new episode is not about players, coaches or transfers, but about football commentators.
Two of the most famous German voices are guests on the podcast: Tom Bartels and Marco Hagemann explain the difficulties of their professions, talking about special moments in their careers and their personal experiences at the World Cup in Qatar.
The episode is available from Monday on kicker.de, the kicker app and on all popular podcast platforms.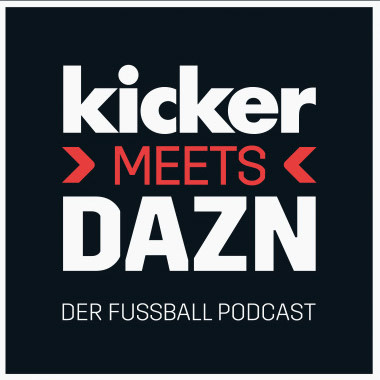 January 30, 202301:56:45 hours
KMD #159 – Tom Bartels + Marco Hagemann
This week's new episode of KMD goes into detail about football commentators! Alex and Benny called on two of Germany's best-known voices for this: Tom Bartels (ARD) and Marco Hagmann (DAZN+RTL) who have been commentating on the national team's big matches for years and talking their way into the sports press, dealing with criticism in social networks, and the situation in the federation German football and how it feels to broadcast a World Cup final or Europa League final on free-to-air TV to an audience of millions. Of course, the KMD staff also analyzes the 18th Bundesliga match day, discusses the first match between Bayern Munich and Frankfurt, and kicker reporter Janis Clemborg has explained the Berlin derby and Bobic's dismissal on Hertha. Attention, sharp excess length included!
The podcast is available on all popular platforms such as:
– Spotify
– Deezer
– Itunes
– Google Podcast
– podemo
Podcasts can be accessed via Kicker's website and apps, DAZN Group portals and all popular podcast platforms.
"Creator. Troublemaker. Reader. Tv nerd. Proud beer advocate. Unable to type with boxing gloves on. Introvert. Certified zombie practitioner. Thinker."