Hyte plans a "Link" system for its large daisy chain ecosystem that includes a keyboard, cooler, fan, and LED strips. The products on offer also have features: the first Hyte AiO cooler with a 5-inch screen, which is huge for this product class, and the Keeb keyboard lights up in all directions.
AiO with giant screen and RGB hub
The Thicc Q60, which costs around $300 USD, will be part of the lineup of complete water-cooled systems from September, which aims to attract attention with its design. In addition, Hyte hides the connections and fans, the cooler looks like a solid block. Above all, the 5-inch (720 x 1,280 pixels) IPS screen is amazing, which allows the manufacturer to go above the water mass with the help of a chip. With this trick, a much larger screen can be offered than competing products, which is likely to be viewed better from outside the computer. There are also 42 RGB LEDs on the back of the screen, which provide indirect lighting.
In addition, the radiator in the 240mm format is not 28mm wide but 52mm deep, and aims to increase cooling capacity by increasing the surface area for heat dissipation. The FT12 fans (500-2,000rpm), which should cost about $80 for a pack of three, are also 32mm deeper than usual. This should increase static pressure and airflow. In addition, the fans have a thermal sensor that, according to the manufacturer, "measures air temperature and fan direction." The information is returned to the company's Nexus software.
Nexus as the center of it all
Nexus is Hyte's new centralized control hub that communicates with all other components via the new link interface. The connection can be made either via magnetic contacts or classic via cable, where the components can be connected in series.
The AiO Thicc Q60 comes with the Nexus, alternatively, on systems that rely on Hyte fans but no AiO, the pricey $60 NP50 Nexus Portal hub can be purchased, which mounts in a 2.5-inch bay. The hub has three channels in addition to the classic ARGB and PWM outputs for controlling third-party components, which can also be combined in this way.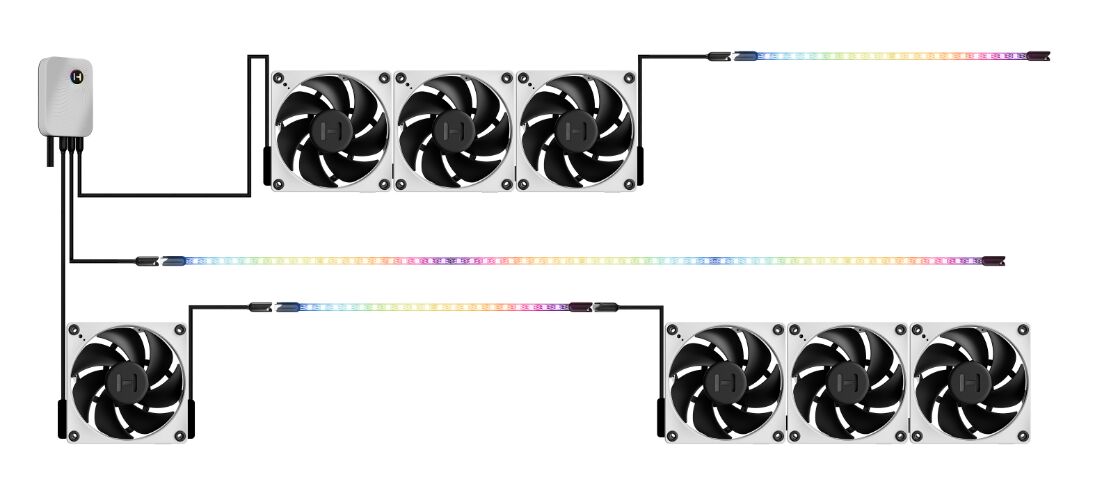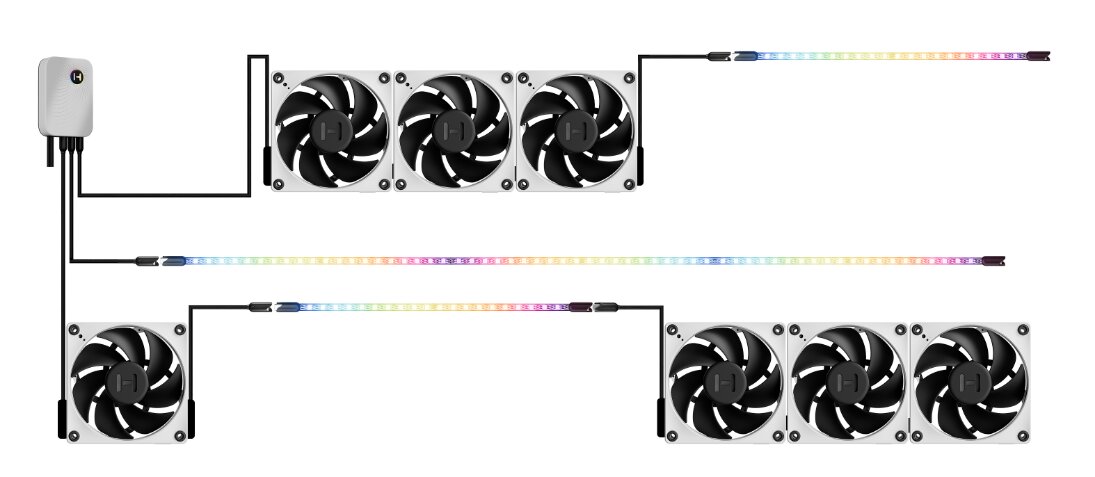 keyboard
In keeping with the other RGB LED-heavy components, Hyte will sell a ten-keyless keyboard for around $180 by the end of the year. The Keeb TKL features a factory lubricated Durock Creamy Yellow linear design. Buttons has received very positive feedback online. The PCB is "gasket-mounted," meaning it uses rubber dampers to separate the seals from the chassis.
Hyte places a "155-pixel qRGB array" under the key field, which lights up the bottom and sides. Media keys, a programmable wheel, PBT keycaps and a USB-C-to-C cable complete the equipment.
 "Subtly charming coffee scholar. General zombie junkie. Introvert. Alcohol nerd. Travel lover. Twitter specialist. Freelance student."