Real Madrid Man of the Match: Karim Benzema with three goals.Photo: Cornerstone
02/04/2023, 22:5202/04/2023, 22:58
Bundesliga
Cologne – Monchengladbach 0-0
For Borussia Mönchengladbach, the European Cup places are becoming more and more distant. 0-0 in the derby against 1. FC Koln was the fifth winless match in a row.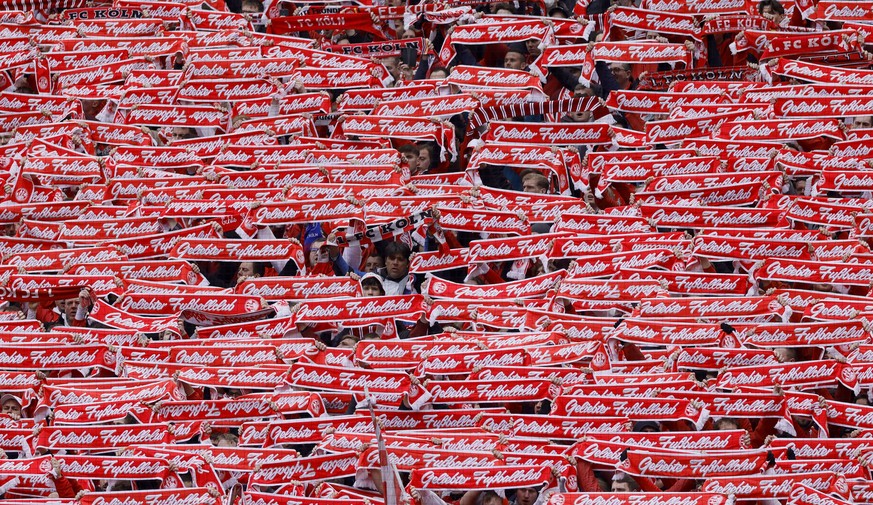 The Red and White Wall: Cologne Fans' Scarf Parade.Photo: Cornerstone
It would have been a good opportunity for Monchengladbach to cut the gap to the target first places in the table after Freiburg, Leipzig and Eintracht Frankfurt remained winless. But the team surrounding goalkeeper Jonas Omlin and defender Nico Elvede eventually had to be happy with a point. Cologne was the better team. Ambitious Borussia have picked up just three points in five matches since beating Bayern Munich 3-2 in February.
Cologne – Monchengladbach 0-0
Notes: Mönchengladbach with Omlin and Elvedi.
Werder Bremen – Hoffenheim 1: 2
Hoffenheim scored three points in the basement. After the victory in Bremen, the Kraichgauers are three points above the relegation zone, which is currently occupied by Hertha BSC. And Werder complained about bad luck: Bremen were awarded a penalty kick in the 94th minute, but it was returned due to an offside position.
0: 1 Hoffenheim: Andrej Kramarek (50).Video: streamja
0: 2 Hoffenheim: Christoph Baumgartner (52nd place).Video: streamja
Bremen – Hoffenheim 1: 2 (0: 0)
Goals: 50. Kramarek 0: 1. 52. Baumgartner 0: 2. 76. Pieper 1: 2.
Premier League
Newcastle 2-0 Manchester United
Newcastle takes third place in the Premier League from Manchester United thanks to the victory in the direct duel. The Swiss team, Fabian Scheer, is approaching the Champions League. The Englishmen Joe Willock and Callum Wilson scored a goal after the break to give Newcastle a deserved victory. Scheer played in central defence.
1-0 Newcastle: Joe Willock (65).Video: streamja
2-0 Newcastle: Callum Wilson (88).Video: streamja
Newcastle 2-0 Manchester United (0-0)
Goals: 65. Willock 1-0. 88- Wilson 2-0. Notes: Newcastle with Cher.
Series A
Napoli – Milan 0: 4
The duel between the reigning champion and his potential successor surprisingly went to the reigning champions in Italy. The difference came from the Portuguese Rafael Leao and the Spaniard Ibrahim Diaz, who scored the first two goals in the first 25 minutes. After an hour of beautiful individual action, Leao also scored a 3-0 win against Napoli, which was disappointing for once.
0-1 AC Milan: Rafael Leao (17).Video: streamja
0: 2 Milan: Ibrahim Diaz (25).Video: streamja
0: 3 Milan: Rafael Leao (59th place).Video: streamja
0: 4 Milan: Alexis Saelemaekers (67th place).Video: streamja
A first scudetto since 1990 should not take away from the southern Italians despite their third defeat of the season. Still an advantage over the first chaser Lazio Roma 16 points. But looking at the Champions League quarter-finals between the two teams, Napoli's apparent defeat changed the portents. Milan will play its first duel on April 12 with a wider chest than expected.
Napoli 0-4 Milan (0-2)
Goals: 17. Liao 0-1. 25. Diaz 0-2. 59. Leao 0-3. 67. Saelemaekers 0-4.
Bologna 3-0 Udinese (2-0)
Goals: 3. Position 1: 0.12. Moro 2: 0.49 Barrow 3-0. Notes: Bologna with Epicher (up to 58).
Head of the Department
Real Madrid 6-0 Valladolid
The "Royals" made half a dozen full, and were already 4-0 at the break. Karim Benzema scored three of those goals in the space of seven minutes. The Frenchman scored the fastest hat-trick for a Real player in over 30 years.
4: 0 Real: Karim Benzema (36).Video: streamja
⏱️ – Generous @employeeThe 7-minute hat-trick is Real Madrid's fastest in La Liga since April 19, 1992 when Fernando Hierro needed just 6 minutes to score 3 goals in a 7-0 home win over RCD Español. #RealMadridRealValladolid # Laliga

Gracenote Live (GracenoteLive) April 2, 2023
Real Madrid 6-0 Valladolid (4-0)
Goals: 22. Rodrygo 1-0. 29. Benzema 2-0. 32. Benzema 3-0. 36. Benzema 4-0. 73. Asensio 5-0. 92- Lucas 6-0.
Celta Vigo 2-2 Almeria
Haris Seferovic scored his second goal since returning to La Liga. The striker, who has not yet been called up to Switzerland, scored in the 10th minute to level the score at 1-1 in Celta Vigo's 2-2 draw at home to Almeria. Seferovic, who is on loan at Galicia from Benfica Lisbon, has scored two goals in eight matches since the start of February.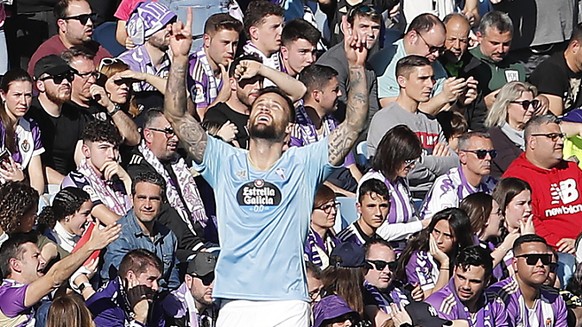 Seferović celebrates.Image: fxp-fr-sda-rtp
Celta Vigo 2-2 Almeria (2-2)
Goals: 7. Babek 0: 1. 10. Seferovic 1-1. 32- Begmal 1: 2 42. Perez 2: 2. – Notes: Celta Vigo with Seferovic (up to 84).
Atletico Madrid 1-0 Betis (0-0)
Goal: 86. Korea 1-0.
League 1
Paris Saint-Germain 0-1 Lyon
League leaders Paris Saint-Germain lost their second consecutive home game. 20-year-old Bradley Barkola, whose loan move to St Gallen was under discussion in January, was the winner for Olympique Lyonnais. His experienced teammate, Alexandre Lacazette, missed a penalty just before half-time.
0-1 Lyon: Bradley Barcola (56).Video: streamja
Paris Saint-Germain 0-1 Lyon (0-0)
Goal: 56. Barkola 0-1. Notes: 39. Lacazette (Lyon) misses a penalty kick.
Monaco 4-3 Strasbourg (1-2)
Goals: 19. Fanderson 1-0. 32 Mutaiba 1: 1 41. Mariban (goal) 1-2. 54. Ben Sagheer 2: 2. 58. Diop 3: 2. 65. Fofana 4: 2. 92- Diallo 4: 3. – Notes: Monaco without Embolo (injured). Yellow card 78 against Fofana (Monaco).
Lille 3-1 Lorient (1-0)
Goals: 13. Capella 1-0. 77. Kone 1: 1. 89. Zhegrova 2: 1. 91. Zhegrova 3: 1. – Notes: Lorient without Mfugo (injured). 79. Yellow card against Abergel (Lorient).
Angers – Nice 1:1 (1:1)
Goals: 4. Movie 0: 1. 15. Nyan 1: 1. – Notes: Nice without Lutumba (injured).
(ram/sda)
When adults get their hands on a kids coloring book
Why do I have to pay to pee in Switzerland?!
Video: Watson
This may also interest you:
"Creator. Troublemaker. Reader. Tv nerd. Proud beer advocate. Unable to type with boxing gloves on. Introvert. Certified zombie practitioner. Thinker."