From the second division to the Champions League team: Fred Alido dares to make the leap and has big plans for his time at Eintracht Frankfurt.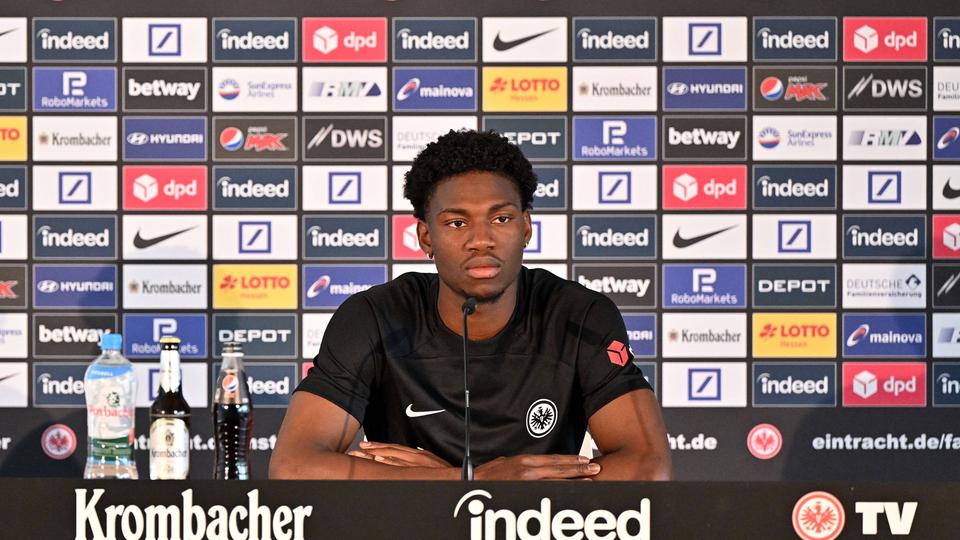 Farid Alidou is by no means a speaker. When the Hamburger SV newcomer first answered questions at Eintracht's press conference on Wednesday, he answered succinctly and succinctly and couldn't be tempted to come out of his reserve.
Enmities on social media
However, it became clear that the last six months in Hamburg had been difficult for the 20-year-old – fans were hostile to him on various channels due to his permanent move to Eintracht Frankfurt. "Most of it was on social media. At some point you can't ignore him anymore, you can see him in comments and private messages," Alido said. "Even on the court, I was cheated."
Family and counselors could have helped suppress these negative experiences. The winger is trying to take something from him to continue his career. "I hope I have matured as a result." Alidou believes he can make the leap from the second division to the Champions League team. "If I do what the coach wants, I'm sure I'll get my seasons and then I can prove myself."
Back from vacation early
He came here to assert himself, according to the letter from the Hamburg native, which sounded unsurprisingly in his calm, friendly manner, but surely makes you sit up and take notice. In addition, Alidou voluntarily returned from vacation a few days ago and opened in Eintracht this past weekend. In the test against Aschaffenburg on Tuesday (1-0), he looked excited for the match, even if he didn't make it in the offensive business.
Alido described his strengths and weaknesses and revealed another part of his player personality, "I know I'm very fast, very dynamic and have a good artistic style. But I still have to work on my degree and maybe in my head." It wasn't really appropriate for the young man being confined from the killing room. "Part of my style is to be a little rude on the court. I want to stay that way."
 "Tv expert. Hardcore creator. Extreme music fan. Lifelong twitter geek. Certified travel enthusiast. Baconaholic. Pop culture nerd. Reader. Freelance student."