CSIO St. Gallen

Niklaus Schurtenberger wins the Swiss Cup final – Eddie Tanner of Appenzell surprised in second place
38-year-old Eddie Tanner from Appenzell reached the podium in his first Swiss Cup final. Paul Eastermann of Lucerne took third place.
Eddie Tanner of Appenzell reached the cup final, held since 1979, worth CHF32,200, for the first time, for which the Knights managed to qualify in five national championships last year.
And it was the 38-year-old who opened the exam. In the saddle of Belle Ragazo, he showed a secure lap without any flaws. Paul Estermann of Lucerne has also succeeded in doing so with Dover. Other couples showed difficulties in the initial 15-obstacle course.
Fox refuses to continue
Error calculations for some riders have increased dramatically, including defending champion Martin Fox with The Sinner. Even Neo-Thurgauer decided not to continue after the first drops. In the end, only Niklaus Schurtenberger remained with the tuftless Lireu Holstein.
On the shortened second lap, Steve Jordanat and Ulysses de Vores took the lead, as he was now flawless after being thrown from the first lap. Tanner remained calm, and rode gracefully. With a first double zero in a time of 60.02 seconds, he put his next opponents under a lot of pressure.
This withstood Niklaus Schurtenberger, who set himself a "minimal goal" to defeat Tanner:
"I knew that at least I had to succeed."
With an impeccable performance and a faster time of about five seconds, he took the lead. Now it was all up to Easterman. He couldn't stand the pressure and fell back onto the bronze square.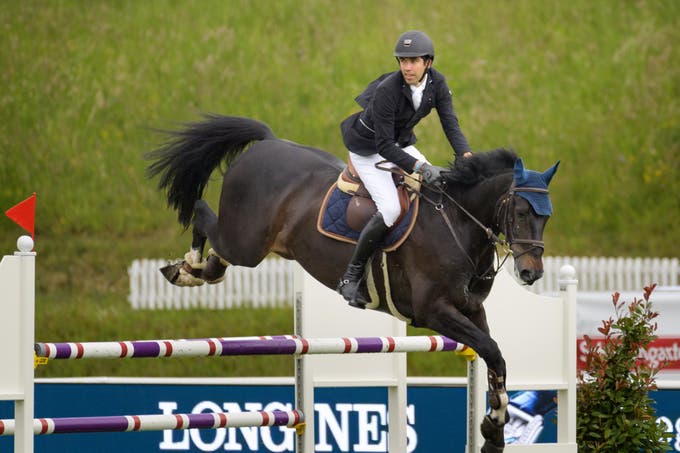 For the 38-year-old Tanner, the silver medal was the greatest victory of his career:
"The first high point started before the start signal. Riding in the pre-season for a tournament like this with Steve Jordan or Martin Fox is amazing."
Moreover: "The plan in my second deal with my coach Marcus Fox was to attack and ride fast. When I got off the course he said my trip was like a coffee trip. I attacked myself first, but then I just wanted to keep the zero, which also worked." ".
53-year-old Schurtenberger from Bern, who took home the Trophy for the second time since 2014, said of his journey: "I'm not the fastest by nature. Plus, I've never fully tapped into the potential of my horse yet. However, I tried everything and in the end Thanks to Paul Easterman's throw, it worked really well."
 "Tv expert. Hardcore creator. Extreme music fan. Lifelong twitter geek. Certified travel enthusiast. Baconaholic. Pop culture nerd. Reader. Freelance student."