Zurich

'There will never be a single bad seat': A look at the new ice hockey stadium at the ZSC Lions
The new cauldron of the Zurich Lion began to appear. Two and a half years after construction began, work is now underway primarily on the stadium's interior. The club is expected to move to the stadium in August 2022.
In about a year, the ZSC Lions will play their first game of the tournament in their new home in Zurich Altstetten: Construction of the new stadium is proceeding according to plan, ZSC president Peter Zahner said yesterday during a site visit.
In the meantime, the construction of the roof began. Six ceiling beams 6 meters high and 84 meters long now span the entire width of the hall. The hall should be closed from the end of the year. Now, two and a half years after construction began, the interior work remains to be done.
Space for 12,000 visitors
Officials can hardly wait to move into their new home, scheduled for August 2022. Zahner said the circuit is a quantum leap for the ZSC Lions and will give "a boost." All parties – fans, players and club – can benefit from the "ultra-modern infrastructure".
The hall can accommodate 12,000 spectators. Seats start near the field of play and levels rise quickly. The head of the ZSC talks about "compactness, sloping, proximity." "There will never be a single bad place."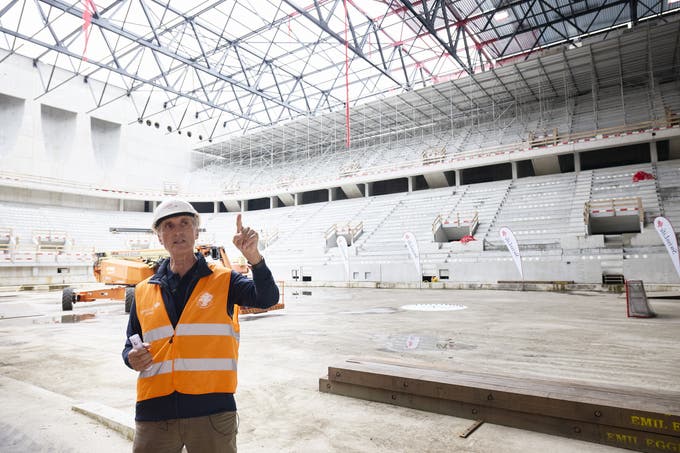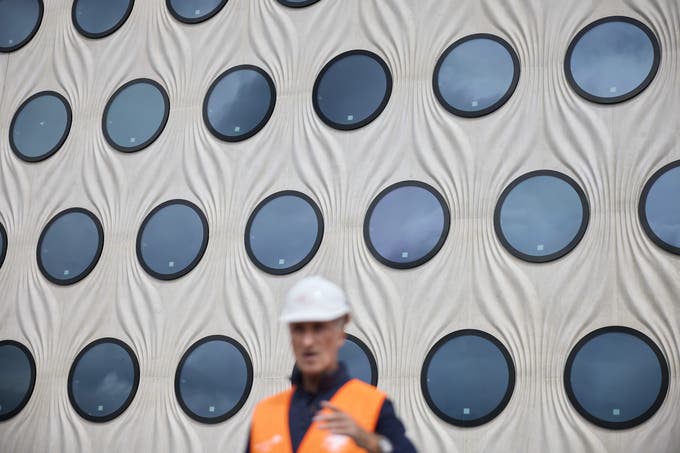 For lions, their new home will also provide better training opportunities. The training hall, 340 square meters weight room and race tracks are directly under construction. And the club can profit economically from its own hall. In Hall 14 it will provide boxes with 12 seats and in the Business VIP Club it will be able to serve up to 1200 people.
In addition to the home games of the ZSC Lions, the multifunctional stadium will be used. It is conceivable that other sports – Altstetten is discussed as the venue for the World Handball Championships in Switzerland, for example – or events such as public meetings are held. Concerts aren't just given there – to protect the current home, Oerliker Hallenstadion.
The new hall is noticeable from the outside: the walls of the hall are 170 meters long and 110 meters wide, slightly corrugated. Architecturally, this refers to the curtains in the theater – the ZSC project began previously with the name "Theater of Dreams". Several small, round windows represent ice hockey balls.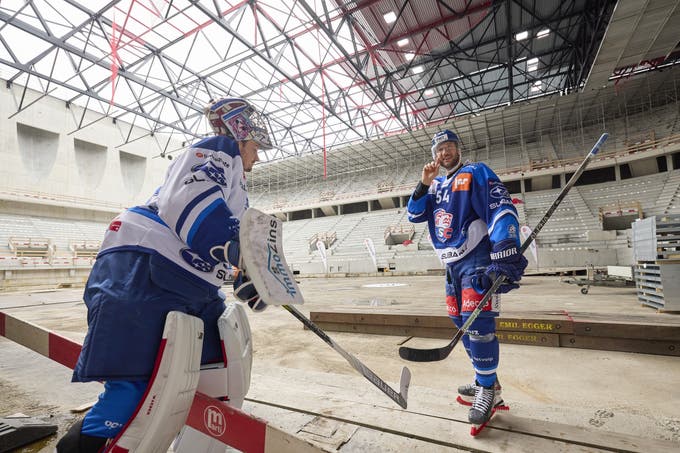 Even if the Swiss Life Arena in the immediate vicinity of the Altstetten train station and next to the branch of the A1H motorway will not open until August 2022 – the first ice hockey work has already taken place there.
Yesterday, defender Christian Marti fired his first shot on target at Ludovic Webber on the field. During a tour of the construction site in 2020, when crust was only in place and dominated by more gray concrete, ZSC Lions staged their first bully. (sda)
 "Tv expert. Hardcore creator. Extreme music fan. Lifelong twitter geek. Certified travel enthusiast. Baconaholic. Pop culture nerd. Reader. Freelance student."