Australia's House of Representatives has passed a climate bill for the first time in the country's history.
Thanks to the support of the Greens, the bill passed on Thursday by 89 votes to 55 after several amendments.
The legislation will be tabled in the Senate, the second chamber of Parliament, in mid-September.
The Labor government, which took office in May, wants to enshrine its plans in the fight against climate change into national law.
The Climate Act is an important milestone for the country, which has been hit particularly hard by climate change – notably reducing CO₂ emissions by 43 percent by 2030. There have already been several severe floods this year. Wildfires may increase in association with higher temperatures and longer dry periods.
After the vote in parliament, Prime Minister Anthony Albanese spoke of his party's "fulfilment of a key promise" to voters. Scott Morrison's previous Conservative government was heavily criticized for its hesitant stance on climate policy. However, Albanese said in a recent interview with broadcaster ABC that he does not want to stop coal mining, which has been criticized by climate experts as not burdening the economy.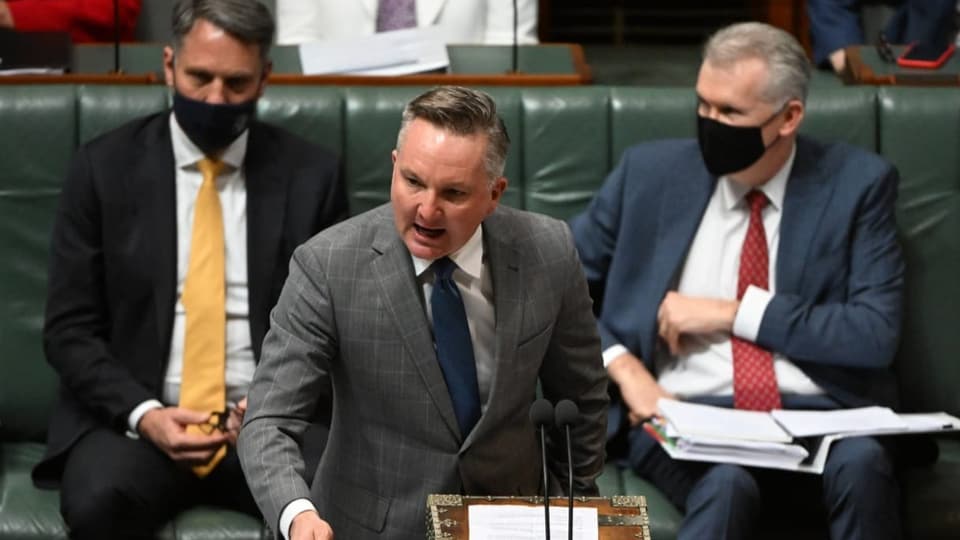 Climate Change Minister Chris Bowen said the bill's victory was a "good day for our country". He thanked the Independents and the Greens for their constructive work to amend the bill.
All four Green MPs, independents Monique Ryan, Sophie Scamps, Alex Grosbender, Jolly Stegall, Kylia Dink, Rebecca Sharkey, Monique Ryan and Andrew Wilkie, voted with the government.
Until recently, it was unclear whether the Greens would support the legislation. In weeks of negotiations, the party initially pushed for a 75 percent cut in greenhouse gas emissions, which Labor rejected. It was only on Wednesday evening that Green Party leader Adam Band finally pledged his party's support.
If we hit the 2 degree mark, we'll have to say goodbye to the Great Barrier Reef, and beyond that some parts of Australia will become uninhabitable.
Acting as soon as possible is even more important, Band said: "If we reach 2 degrees (of global warming), we'll have to say goodbye to the Great Barrier Reef, and if we go beyond that, parts of Australia will become uninhabitable." He. Independent politicians insisted that the emissions targets should be understood as minimums and that there should be plenty of room for improvement.
"Friend of animals everywhere. Web guru. Organizer. Food geek. Amateur tv fanatic. Coffee trailblazer. Alcohol junkie."