05/21/2023, 13:1505/21/2023, 16:45
No, your eyes do not deceive you. That curved shape, that lamp… You got it right! This is a VW Beetle fender.
Known as one of the most produced cars in history, the VW Beetle has always been used as a platform for modifications and superfits. Speaking of the Meyers Manx Beach Buggy and its ilk, its combination of relatively simple mechanics and universal availability was destined to become a standard for hot rodders and automakers around the world.
And also to the scooter manufacturers, it seems.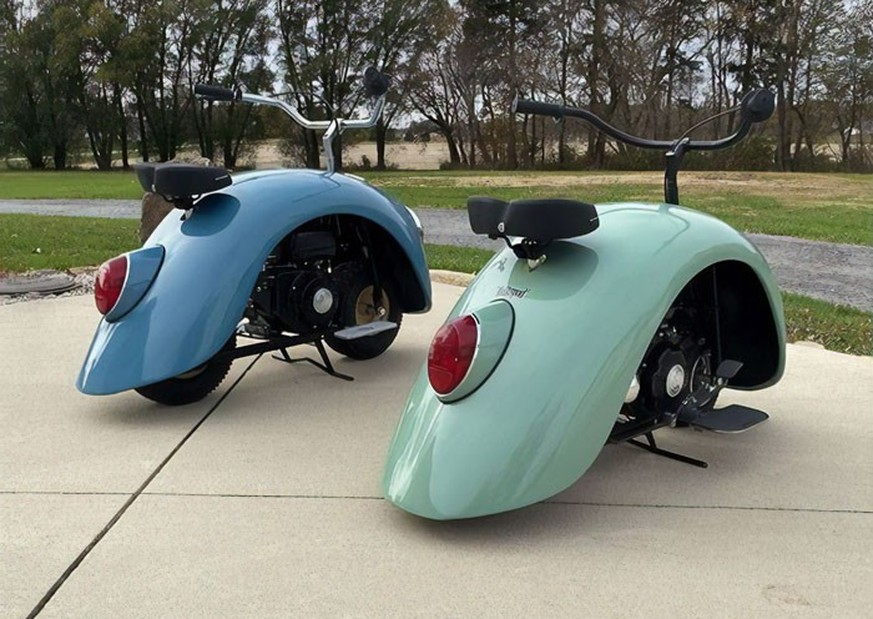 Photo: Walter Werkes
Although "minibike factory" might be the wrong term Brent Walter From Huntington, Indiana. "Daniel Gyro Gearloose" would probably be a more accurate description – but with the added note that Brent's inventions actually work.
An engineer by trade, Brent describes himself on his Instagram page as "a maker and builder of a wide variety of things." A clear preference for old-school machine mechanics can be seen. Here is a chainsaw from 1946 lovingly restored by Brent:
But now on the subject of scooters: Brent's grandfather was indeed a tinkerer in this regard. Here's a motorcycle that Grandpa Walter built (restored by Brent).
This is likely where the idea to combine such a small scooter with Brent's love of old VW Beetles came from. Said and done! What it means: Here we've tinkered and experimented with how to efficiently reduce the frame of a scooter so that the front fender of a Volkswagen Beetle fits snugly.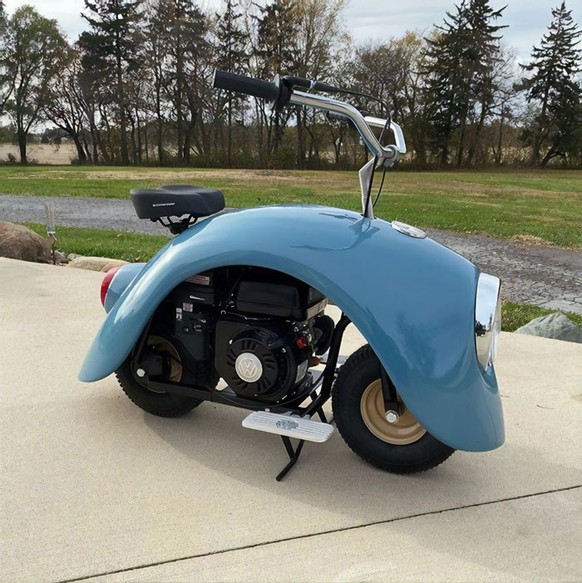 Photo: Walter Werkes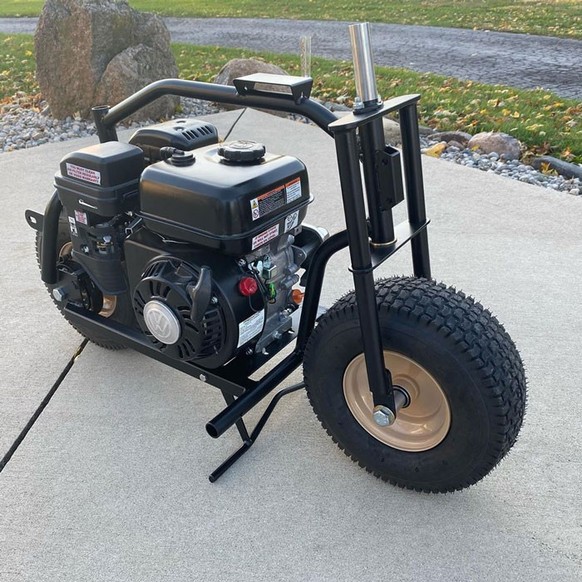 Photo: Walter Werkes
Walter documented the entire building process on his Instagram page.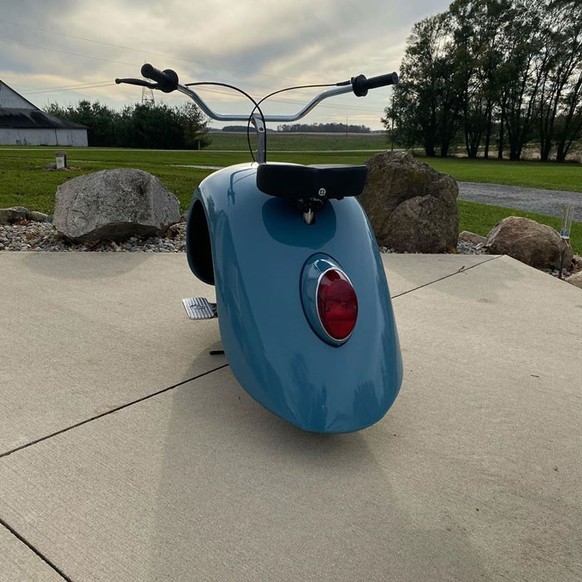 Photo: Walter Werkes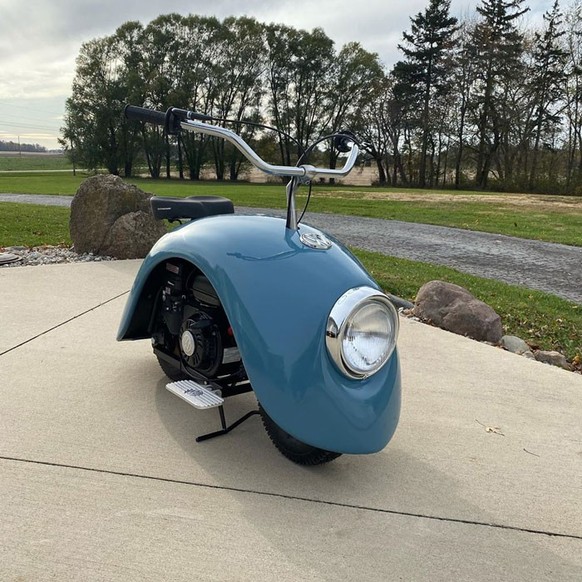 Photo: Walter Werkes
Initially, two small – slightly different – scooters were created:
«The original (green) is 79 cm long3– The engine, while fully functional, is more of a design study. The second (blue) has a slightly more ground clearance and is 212 cm3 engine, which makes it more practical for driving on the road ».
Brent Walter
Brand Name: Volkspod.
Photo: Walter Werkes
Since then, of course, Brent has been inundated with inquiries about whether he wants to sell it or even make it a serial production.
It is unclear if this will actually lead to business. The fact is, Brent has now built two more Volkspods: one in a gray field…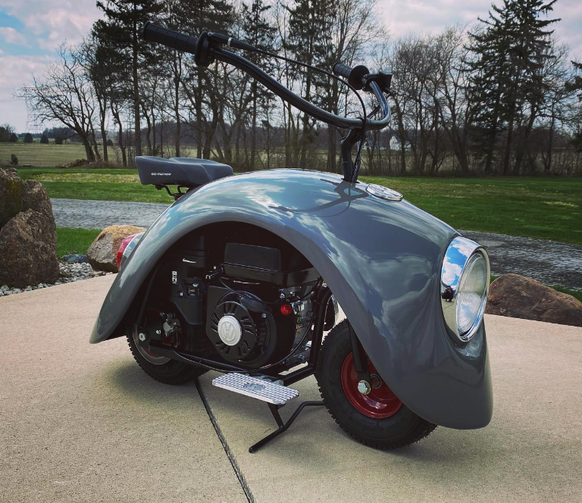 Image: Walter Works
… leaving one unpainted and in the original color, which also has an optional sidecar.
And then Brent has a scale model of the popular horn: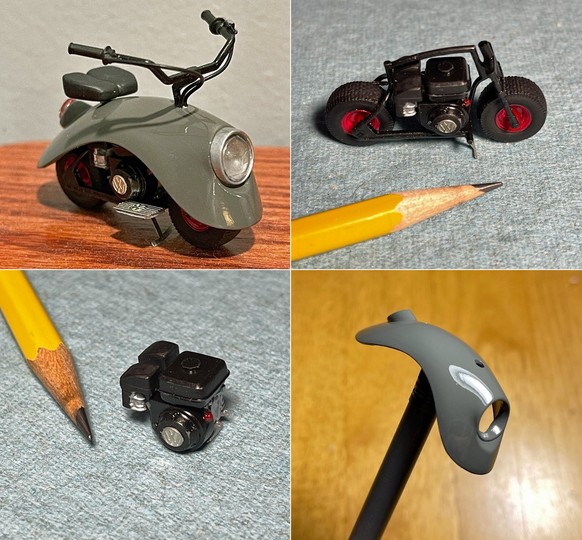 Image: Walter Works
In case anyone is wondering what it feels like to drive in something like this:
Oh yeah, you're probably wondering where Brent got the VW fenders for his Volkspods. Well, here's the car Brent bought…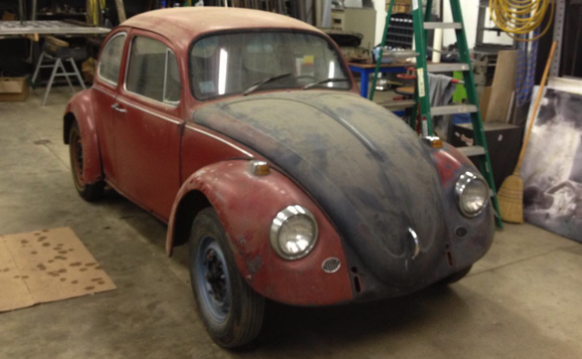 Photo: Walter Werkes
…and this is what it looks like today.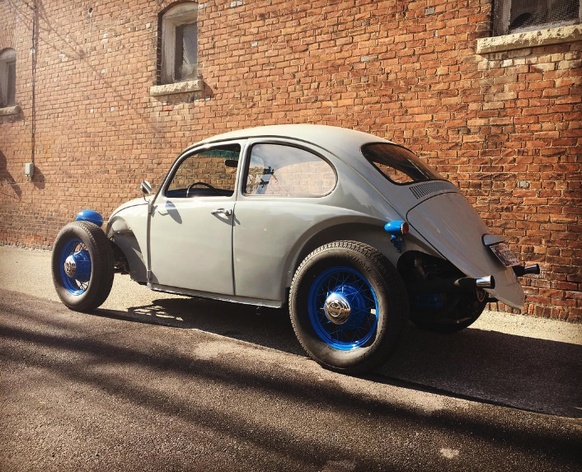 Photo: Walter Werkes
The perfect tool!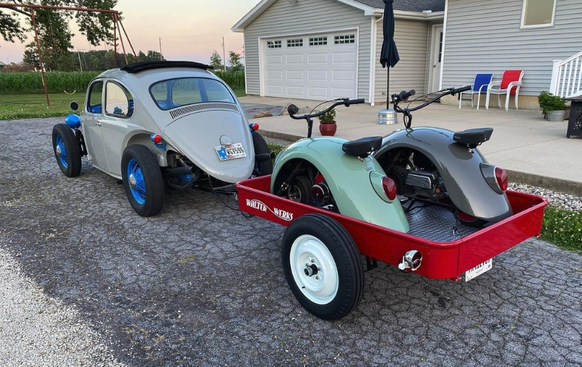 Image: Walter Works
Mini Jeeps: Perhaps the coolest entourage in automotive history!
Electrotov in the office
Video: Watson
This may also interest you:
 "Tv expert. Hardcore creator. Extreme music fan. Lifelong twitter geek. Certified travel enthusiast. Baconaholic. Pop culture nerd. Reader. Freelance student."